Grey Vetiver & Patchouli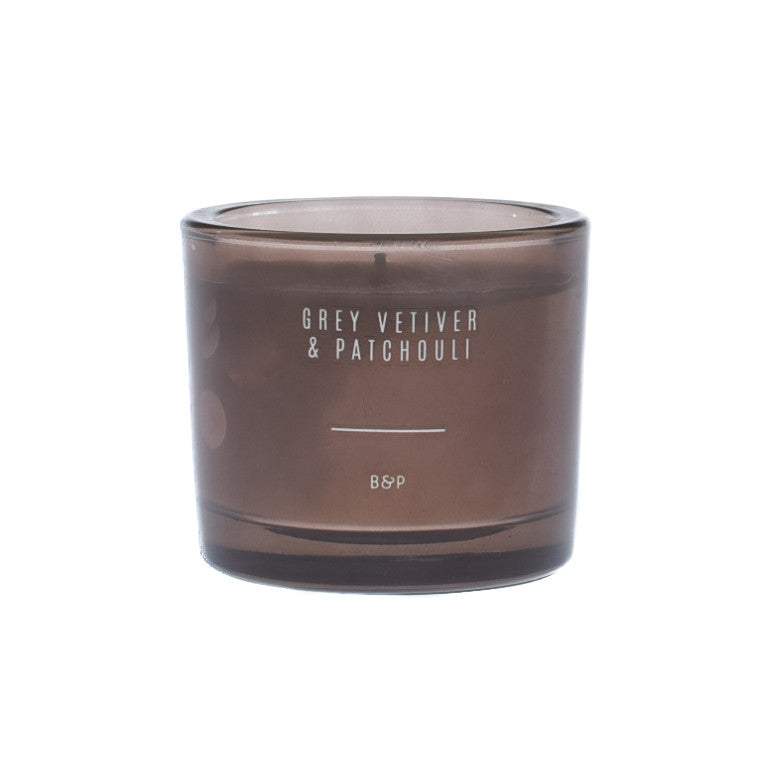 Overview
Our everyday fashion glass adds fragrance and beauty to any space. This luxury chunky glass is filled with smooth wax blend that contains essential oils and a single cotton wick.
About This Fragrance
Greens combine with warm leather and soft herbs balanced with golden vetiver, earthy patchouli, weathered woods, cut tobacco leaf, and ambered musk.
Product Details 
Burn time: 30 hours
Size: 6.2 ounces
Weight: 1.4 pound
Dimensions: 3.6" W x 3.2" H