Eucalyptus & Amber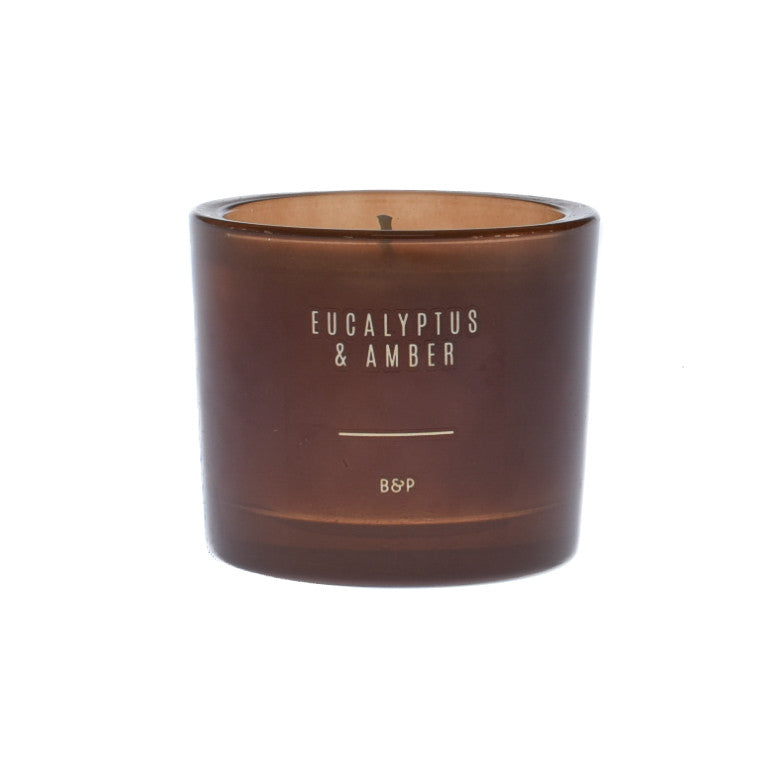 Overview
Our everyday fashion glass adds fragrance and beauty to any space. This luxury chunky glass is filled with smooth wax blend that contains essential oils and a single cotton wick.
About This Fragrance
Fresh verdant burst of just picked Eucalyptus leaf, wild herbs and ozone infused with white amber accented by soft musk and blonde woods.
Product Details 
Burn time: 30 hours
Size: 6.2 ounces
Weight: 1.4 pound
Dimensions: 3.6" W x 3.2" H