Cherrywood & Cassis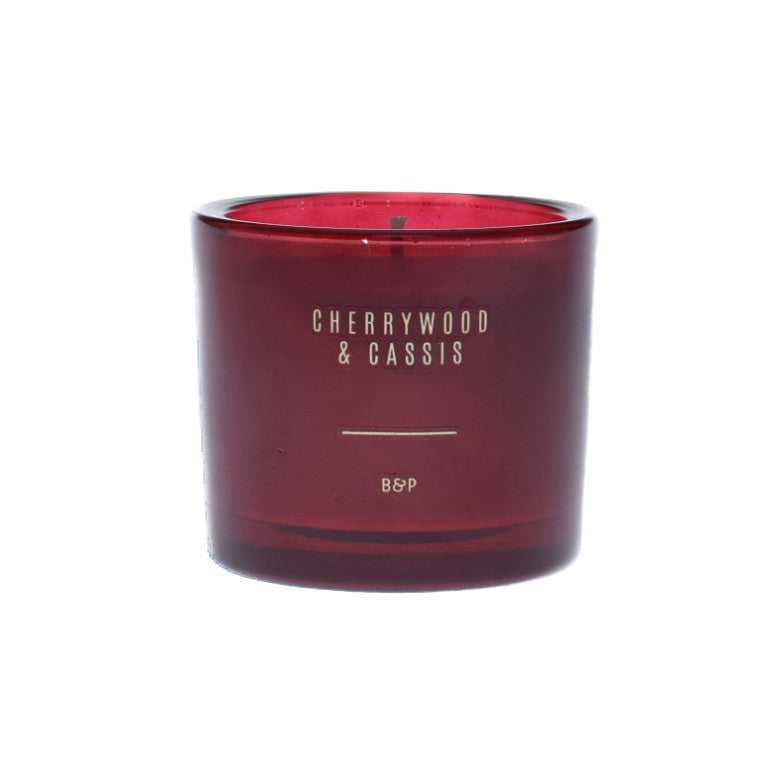 Overview
Our everyday fashion glass adds fragrance and beauty to any space. This luxury chunky glass is filled with smooth wax blend that contains essential oils and a single cotton wick.
About This Fragrance
Cherry wood and cassis sparkle with red currant, bergamot-splashed oak bark, oriental musk, birch and touches of spiced vanilla.
Product Details 
Burn time: 30 hours
Size: 6.2 ounces
Weight: 1.4 pound
Dimensions: 3.6" W x 3.2" H